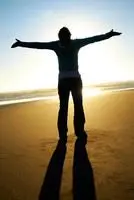 John Forlenza-Bailey is a licensed alcohol and drug counselor specializing in individual and family therapy for substance abusing adolescents and/or adults, and maintains a private practice in Newington, CT.
With over twenty-five years experience as a substance abuse professional, John Forlenza-Bailey is currently serving as private practitioner working with a broad spectrum of clients. Among his areas of expertise are adolescents and adults suffering from co-occurring disorders (psychiatric and substance abuse problems).
John has helped countless people begin their road to recovery. He believes in educating and motivating his clients in self-discovery and insight, as they work toward recovery. John believes that anyone who wants to get well, can get well.
Education:
Bachelors in Behavioral Sciences at Lesley College, Cambridge, MA 1992
Masters in Education and Management at Cambridge College, Cambridge, MA 1995

License, Certifications:
Licensed Alcohol and Drug Counselor since 1998. Certified Addictions Counselor since 1985
Additional Training:
Twelve Step Recovery Model, Dialectical Behavioral Therapy (and Cognitive Behavioral Therapy), and Problem Gambling
Professional Activities and Memberships:
Nationally and State Certified as an Addictions Counselor, Author, Lecturer, and Adjunct College Professor